Wellness Wednesday – Taking Care of Your IT Band
Because the IT band is a long fibrous band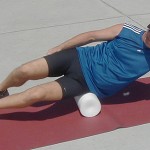 that runs down the side of the leg starting at the hip and ending below the right side of the knee, it can often be the root of a variety of problems that athletes experience. Using a foam roll consistently at home can help resolve existing issues and minimize future problems. It's a simple, easy action you can do at home.
Place the foam roller on the floor. Targeting the muscle that needs work, position your body on the foam roller and slowly move back and forth across the foam roll. For IT band issues, roll from hip to knee on the outside of the leg (see photo for reference). The goal is to move slowly and deliberately, using your body weight to vary the pressure. An IT band session can take from 5 to 15 minutes on each side, depending on what condition the IT band is in.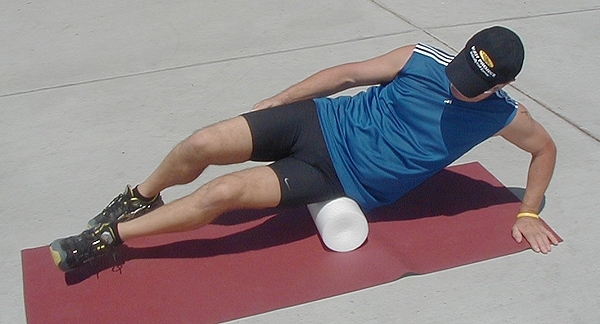 People with IT Band issues should foam roll 2 -3 times a week for maintenance, daily if you are currently experiencing issues. The human body responds to consistency, so using the foam roller regularly will get you better results.
___________________________________________________________________________
Additional Tips when Using a Foam Roll:
Self-massage with a foam roller can cause discomfort. If so, it's an indication that your muscles are tight, immobile and need attention. Roll slowly and lightly at first. As the tissue starts to loosen up you'll be able to roll with less pain and use more pressure. Don't shorten a session just because it involves discomfort. You'll only prolong your IT band issues if you do.
Keep in mind: If you are injured or have a sore area that is is too painful to work on, roll only lightly, or around the edges. Allow the inflamed area to calm down before attempting to foam roll vigorously. If you are unsure, consult your therapist or doctor.