Wellness Wednesday – Motivation! by Gary Stoltz
Today's Wellness Wednesday is a guest post about how to stay motivated, by our friend, elite marathoner and coach Gary Stoltz.
Motivation!
One of the biggest challenges for both beginning and elite athletes is moving from the comfort of the sofa to stepping out the door as you begin the workout. You can have the best of intentions to work out, but once you get comfortably seated with your legs propped up, it's tough to then go change and get your workout in. Here are some tips to help you get off the sofa and out the door!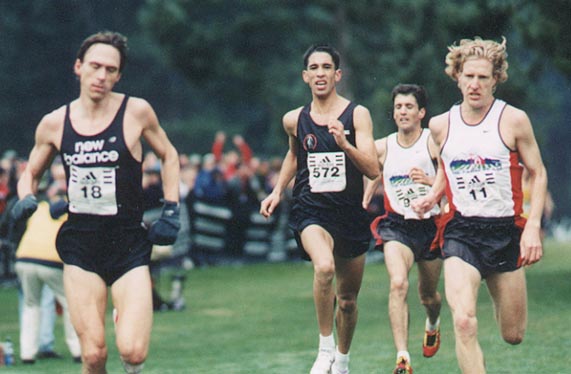 Have a clearly defined goal. Run 3 times a week. Ride 100 miles a week. Stretch at least 10 minutes a day.  Run 80 miles a week. This goal shouldn't be your best-case scenario, but rather the minimum level for a successful week. If you'd like to work out 3 or 4 times a week, set your goal as at least 3 times a week. Write this goal down. If you don't take the 2 minutes to write it down, then how committed are you really going to be to achieving it.
Make the goal reasonable. If you're working out once every other week right now, don't set your goal at working out 5 times this week. Instead, set the goal to be twice a week for 3 weeks, and then 5 times a week after that. Although most people don't like putting an end date on the goal, I've found having a finite amount of time makes it more likely you'll do it. It's great to say you want to work out 5 times a week for the rest of your life, but it's so broad it's hard to evaluate your progress. Instead, do it for the next 3 months. At the end of 3 months, you can extend it for another 3 months, etc, but putting a finite date on it means you have to be accountable at the end of it. Personally, I find 1-3 months as the best period to keep your motivation up.
Track your goal. Put it somewhere very visible. If you have a calendar in your kitchen, put a green star in that date every time you work out. At the end of the week, check if you achieved your goal, and put either a big green checkmark or a big red X. Make the X big enough that every time you walk by the calendar, you're going to see it staring back at you. If it's written in a book that you keep in your drawer, then you'll just never open that drawer and then forget altogether about what you did last week. Constant, visible reminders are key!
Be accountable. Tell family and friends about your goal, and ask them to check up with you on your progress. If you have people regularly checking in with you on your progress, you're going to be motivated to get out there regularly.
Reward yourself for meeting your goal. It doesn't have to be expensive or fancy. Maybe you have a bowl of ice cream if you met your goals that week. It just needs to be something that you enjoy, and you can soak in your achievements while enjoying it. Ice cream tastes so much better when you eat it thinking that this is your reward for working out 3 times the past week.
Realize that the beginning is the hardest part. Give yourself a special reward if you achieve your goal the first two weeks. Ask a family or friend to follow up with you on a specific day 2 weeks from now. Increase your accountability, and maybe even make your goal easier to make sure you're able to succeed.
None of these tips take much time, but they can make a huge difference in helping you to get off that sofa and into an active lifestyle. And as you know, once you're in the habit of doing something, it's much easier to keep doing it than it was to start it up.
Gary Stolz was a two-time All American and NCAA runner-up as a collegiate runner for Stanford. After college, he was sponsored by Nike for 8 years. Accomplishments includes placing 22nd in the world, 2nd in the United States, competing in 3 Olympic Trials, 12+ national championships, and winning the Long Beach Marathon. Personal bests include 13:36 5K, 28:18 10K and 2:17 marathon. Gary has been coaching for 7+ years, including high school, elite athletes, U.S. Secret Service agents, police/SWAT members, and is currently coaching with Team in Training's marathon program. To find out more about Team In Training click
here
.