The Sunday Stretch – The Dailies
This Sundays's stretch is one of my personal favorites.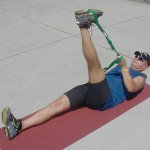 I learned this very beneficial stretching routine from pro beach volleyball legend Elaine Roque. If there was ever a stretch for everyone this is it. I have used it to keep my low back mobile and out of pain both before and after spine surgery. I still use this stretch as part of my regular routine.
The Dailies are a series of self assisted rotational stretches for the low back, lower torso, hips, adductors, hamstrings, feet and callves. They are called the Dailies because they should be done every day to improve flexibility. Each position should be held for 30 seconds, giving a total of 2 minutes for each leg.  Use a belt, towel, rope, Stretchout Strap, or yoga strap to self assist.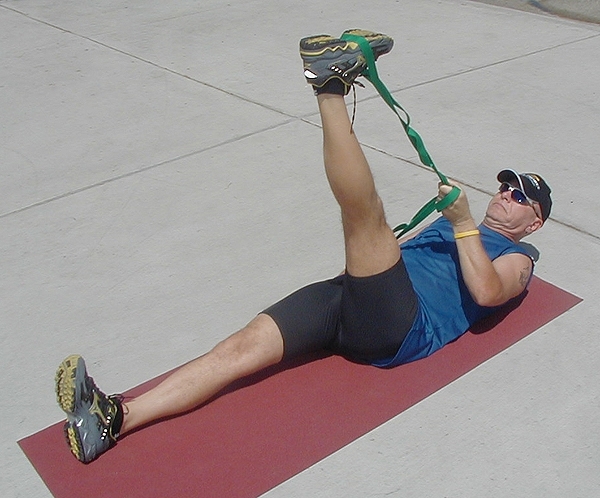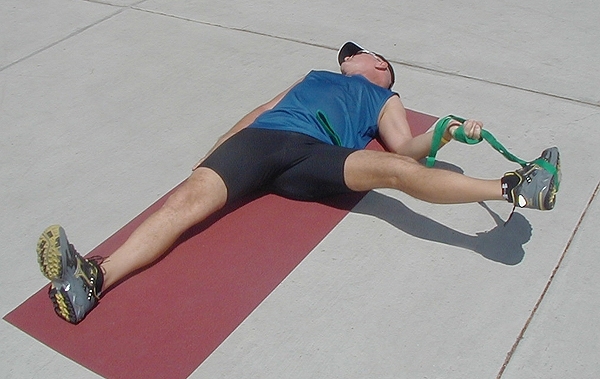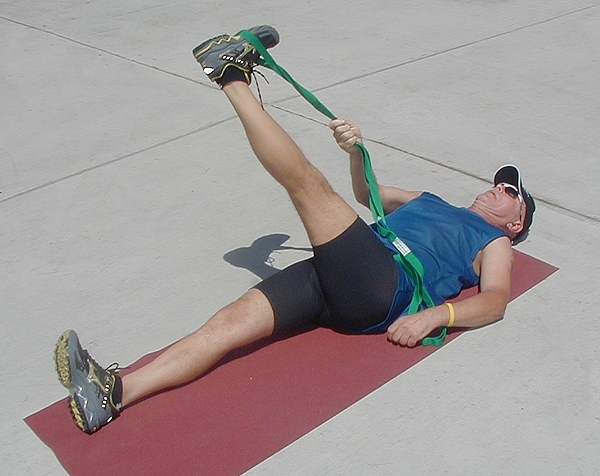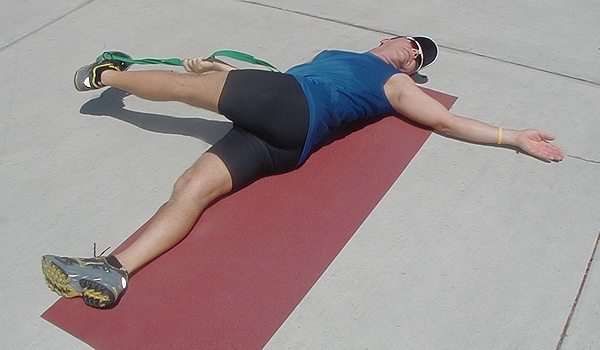 Be sure to keep your leg straight by engaging your quad. If you do this stretch properly you should feel a good stretch in your hamstrings, calves, feet, hips, glutes, inner thigh and low back.
As always, consistent stretching gives good long term results. This is a good morning stretch. Enjoy!