LA Sports Massage was honored to be voted Southern California's Best Sports Massage in Competitor Magazine's "Best of Competitor 2009″ reader poll and again voted Best Sports Massage in the Pacific West Region in Competitor Magazine's "Best of Competitor 2011″ reader poll AND "Best of Competitor 2012″ reader poll. From Competitor to the Los Angeles Hotlist to Best of Citysearch to Yelp, LA Sports Massage is proud to be YOUR favorite Sports Massage in SoCal!
We love to hear what our clients have to say about us. We invite you to read our comments and reviews on Citysearch and Yelp.
And please read some of our client testimonials below…
---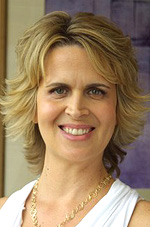 "As a homeopath and nutritionist, I am aware of the body's need for balance. Massage is a crucial part of the delicate balance between health and illness. I have had the opportunity to experience many massages through my life and I can unequivocally say that my therapist is one of the very best therapists I have had.  His work is therapeutic, relaxing and rejuvenating. After a session I always feel renewed.
The major difference with the body work I receive from my therapist is the attention to my specific structural makeup. He is not a "one size fits all" massage therapist. I am treated as an individual with my specific needs being addressed.  My therapist is not only concerned with making me feel good, he also wants me to remain feeling good when I leave his office. His analysis of why I have pain in certain areas and how to stretch those areas to decrease stress and pain is beneficial to my health.
As new mother, my body endured many changes and challenges throughout the year post-childbirth. my therapist helped me cope with these changes through his massage techniques. I am always amazed at the immediate relief I feel from his body work and delighted to have sustained relief.
Simply put, I could not function at optimal health without the body work I receive from my therapist and LA Sports Massage. The many demands of motherhood coupled with the demands of being on my feet all day in my work as a homeopath take a toll on my body. Thanks to the fabulous work of my therapist, I am able to function at my very best!"
Samantha Grant, MS, CN
---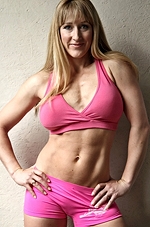 "I was blessed to meet my therapist several years ago through a mutual friend. He was given a great recommendation to which he not only lived up to, but much surpassed!
I have been competing as a serious athlete for many years and have suffered numerous injuries. I currently compete as an IFBB Figure Professional … with many thanks to my therapist. Although I have my doctorate in physical therapy and help others to heal on a daily basis, I have had difficulty over the years finding a fellow professional capable of performing deep intensive manual work necessary to overcome my own injuries. At times I have been in such severe pain that I thought my competition days were over!
After I had my first treatment session with my therapist I was thoroughly impressed. I had never experienced such a relief in my symptoms after only one treatment. Since that time my therapist has helped me through several tough competition sessions and I am forever grateful. It is so refreshing to meet someone like my therapist who has such an extreme passion for his work. Not only has he gone the extra mile to obtain education above and beyond what is required in his field but he has an intuitive and skillful touch that is rare to find.  My therapist cares about finding the source of the pain and doing the work necessary to resolve it. I am so thankful to have made his acquaintance and experienced his work."
Deborah Denio
Doctor of Physical Therapy, CSCS, IFBB Figure Professional
---
"Being a former college basketball player and now a current recreational league competitor along with my weekly exercise regimen I have experienced many aches and pains. I have tried numerous sports and deep tissue massages and now for the past two years LA SPORTS MASSAGE with Dennis Lisaius has really recharged my mind and body. I have energy to play basketball and increase the intensity of my workouts. A one hour sports massage three to four times a month from LA SPORTS MASSAGE has become a very important part of my healthy living. The excellent service and consistent massage is by far the best in town!"
John G
Former Collegiate Basketball player
---