LA Sports Massage provides clinics throughout the year-round California training season. We also massage at many sports events around the region and even travel to select events nationwide. Interested in having our therapists at your next sports event? Would you like to host a bodywork clinic for your group? Read more about our most popular clinics below and contact us today!
LA Sports Massage can also be found at various events throughout the year – check our Facebook page for the latest news. We are also available to for speaking or massage events for your club, team or group.  For more information please email from our contact page. Meanwhile, check out our photos from recent events, including LASM's post-LA Marathon massage at the LA Legger's suite and LASM's founder and head therapist Dennis Lisaius catching athletes at the finish line of the Ironman World Championships in Kona, Hawaii!
Our Most popular Clinics
FOAM ROLL AND FLEXIBILITY TECHNIQUES FOR ATHLETES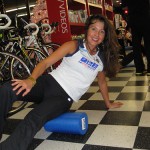 You've heard about foam rolling or the techie name "self-myofascial release". Now learn how to roll those knots and kinks out of your IT bands and quads the right way. LA Sports Massage will show you how at this interactive clinic. Learn to keep it simple, brief, and effective with this clinic by LA Sports Massage. Wear workout or yoga clothing, and bring a beach towel or yoga mat.
This workshop is free but you must have a foam roller and self massage ball to participate, both available for purchase at LA Sports Massage before the workshop.
---
6 WAYS TO PREVENT INJURY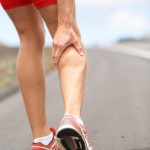 Are you a novice athlete navigating your way though your first season or a seasoned pro with nagging injuries? Studies have shown that from 50 to 90% of new athletes sustain injuries within the first six weeks of beginning or resuming training. Our work with athletes at the LA Sports Massage clinic has led us to identify some basic strategies to avoid injuries. We've put those strategies into a helpful workshop: LA Sports Massage's 6 Ways to Prevent Injury. Come spend a little time with us so that you don't have to spend a lot of time alone on the couch later.
---
STRETCHING FOR ATHLETES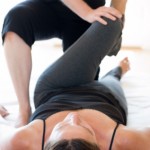 Ask any pro athlete if stretching is a good idea and you'll get a "well duh". At the same time, renown Olympic marathoner Jeff Galloway lists stretching as one of the leading causes of injury in new marathoners. The answer: stretch right! Come learn to keep your stretching effective, simple, and safe at this essential workshop. Dress in workout or yoga attire and be ready to stretch!
---
SELF MASSAGE FOR ATHLETES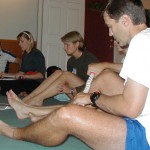 Is your body sore from training but you're too short on time for a sports massage? This clinic is for you. Learn some basic self massage techniques using your hands, forearms, elbows and a few simple tools. LA Sports Massage will show you how at this free clinic. We'll try out "The Stick" massage tool, so bring it if you have one. We'll be working on legs a lot, so wear shorts and bring a beach towel or yoga mat for this clinic please.
---
NUTRITIONAL SUPPLEMENTATION FOR ATHLETES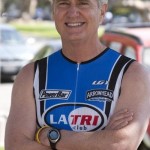 Have you ever been slow to recover from training or racing? Have you ever suffered soreness in the knees or low back? Has your energy level been low? If you answered yes to any one of these questions, this workshop is for you. Find out from an expert if nutritional supplements might be a part of the answer. We'll demystify products like MSM and Glucosamine Sulfate, and give you the basics of a good supplementation program for athletes like you! This workshop is presented by Dennis Lisaius and athlete Bill Lockton, veteran of the Badwater ultra-race, and product designer in the supplement industry.
---
Contact us today to host one of our free clinics for your employees, team or group!