Boost Your Immune System With Regular Massages – by Virginia Cunningham
Boost Your Immune System With Regular Massages*
a guest post by Virginia Cunningham
If you've ever had a massage, you know how pleasant the experience can be, and how much better you really feel after getting up off the massage table. While massages are beneficial for the average person, they're extremely important for athletes and people that work out intensely on a regular basis.
Perhaps the biggest reason massages are so important to exercise enthusiasts and individuals living a very healthy lifestyle is that massage may actually work to boost your immune system, helping you fight off illness and fatigue.
That might be surprising information for you to hear, but there really is research to back it up. For athletes that train hard and then have to go to work and keep up family responsibilities, massage can be the difference between running on empty after a workout or not.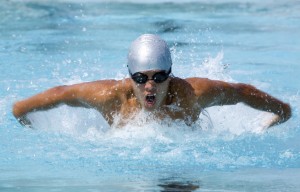 Massage Can Keep Colds at Bay
Getting regular massages is beneficial in keeping colds and flu-like illnesses at bay by boosting the cells that fight infection and bacteria in the body and blood. For some people, that might mean the difference between coming down with that cold that's going around the office or simply avoiding it altogether.
While there's no exact amount of massage needed to boost the amount of cells responsible for fighting problematic bacteria and infection, you really can't go wrong with a weekly massage from a professional.
Massage Reduces Cortisol Production
When you are stressed out or your body is stressed – like after a particularly difficult workout – your body makes a chemical called cortisol. This chemical is responsible for both physical and mental stress, but massage can help to reduce its presence in your bloodstream.
While reduced cortisol levels in the blood can actually work to help you feel better right away, there's another advantage. The less cortisol you have in your blood, the less likely you are to get sick.
Again, there's no exact amount of massage you need to reduce cortisol production in your body, but getting a massage after a strenuous workout or a tense situation is very helpful for boosting your immune system over the next few days, giving your body a boost in fighting off illness.
What Type of Massage Is Most Helpful?
Many people unfamiliar with massage don't know what's best for them. While there are practitioners of sports massage that can be helpful for many athletes, many of these people focus specifically on injuries. If you aren't injured, you may prefer a simple, easy, and restorative type of massage.
That's why many people turn to basic forms of massage like Swedish massage or Swedish massage geared toward athletes, which uses relatively soft touch and works with the grain of the muscle. That makes the massage relaxing and comfortable, especially when you have sore muscles after a workout.
There's also evidence that Swedish massage helps boost immune function within just a few hours according to Yahoo Health.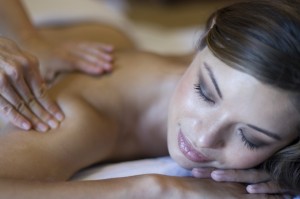 A massage might seem like a nice relaxing way to spend an afternoon or evening. However, for many athletes and people with a busy lifestyle, massage is actually a great way to stay healthy and active.
After all, exercise is good for you, but it often makes you feel tired and run-down – especially after a vigorous workout. A massage provides a boost to your immune system, allowing you to continue working out while taking care of your day-to-day responsibilities without getting sick.
Virginia Cunningham is a freelance writer in Southern California. She enjoys keeping an active lifestyle, often participating in yoga or outdoor activities, and finds massage to be a very helpful way for keeping up this lifestyle without extra stress or strain.
*The information and opinions expressed in this blog post are those of the author and may not reflect the views of LA Sports Massage. Remember – before beginning any fitness program to consult with your doctor or other licensed medical practitioner.